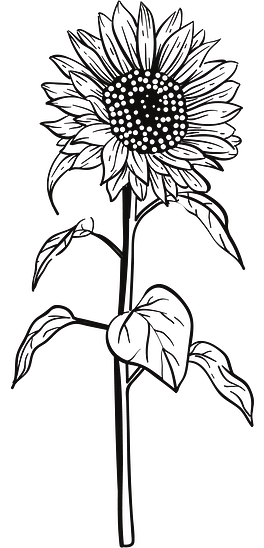 What do I need to include in my enquiry email?
Ah yes, the enquiry email! If you'd like to book a session with me, you gotta send me one of those. Make sure to let me know:
Your name (if different than your display name)

What service(s) you'd like to book

Which days of the week are best for you schedule-wise

If you're asking about an email reading, you may send your questions in this email, or you may send them in a separate email

Any other questions you may want to ask

The best way for me to contact you, if not by email (NOTE: I do not contact clients by telephone, and I do not give my personal phone number out to anyone)
Can I book back-to-back sessions? (Example: a Reiki session followed by a one-hour or half-hour Tarot reading)
At this time, I do NOT offer back-to-back services. For now, you would have to schedule one service for one day, and the other service for another day.
If this changes, I will be sure to update all clients and subscribers.

How can a Tarot reading help me?

Tarot can be an amazing tool to help us navigate parts of life!
In a Tarot reading, you may receive advice, warnings, encouragement, and other information that will help you better understand your situation. It's a way for you to explore options and ideas that will help you to make the best decisions you can.
Tarot is one of many tools that helps us to connect to Spirit.

How can Reiki healing help me?

Reiki is such a beautiful thing.
This form of energy healing takes the Universal Life Force energy that surrounds us and uses it to heal our many layers of being.

Here are some of the benefits of Reiki:

Promotes relaxation and relieves stress

Heals and balances the Chakras

Promotes healing in our physical, mental/emotional, and Spiritual bodies

Fosters an intimate connection between you and Spirit
What should I expect when receiving a Reiki session? What do I need to do?
Here are a few things you may experience during a Reiki session:
An overall feeling of relaxation

Tingling, buzzing, or sensations of warmth in the body and extremities

Some people have reported seeing flashes of clairvoyant images

A stronger connection to Spirit

I will relay information regarding your chakra health, and will relay any messages that come in from Spirit
Here's what you can do during a Reiki session with me:

Make sure you will not be interrupted during this time.This is for your benefit!

Feel free to relax and lay down on a couch/bed, but if you'd like you can sit up at your table/desk. Basically, just make yourself as comfortable as possible.

Some people like to chat or ask questions about their healing during a session, and that's fine with me. You don't have to if you don't want to, but I've never minded it.
Will our conversations and sessions remain confidential?

YES!
Your contact information, name, payment information, our conversations, emails, and our sessions will all remain confidential.
Without giving identifying details, I may relay during video or livestream a story or experience that involves something learned in a reading with a client. This would only be done for educational purposes, to use an example that would help to illustrate a point I am trying to make.
For example: A client's loved one in Spirit always loved fishing and being out on the lake. In Spirit, he learned how to create his own boat! I relayed this story during a livestream to show how even in heaven we create our own reality, but I was careful not to give identifying information about my client or their loved one.
Can I call you on the phone?

Nope, sorry!
In the past I used to offer telephone readings for Canadian clients, but I no longer do this. It's not the most reliable method when there are service outages, and I am keeping my own safety at heart.
If you want to do a voice call rather than a face-to-face call, please let me know that you'll be doing our session with your camera turned off.
Frequently Asked Questions
Like what I'm doing? Want to support SRM?
Donations help to keep this site running!